Tips för smarta målare som inte orkar göra rent penseln
Man drar sig ofta för att "smutsa" ner en pensel,
bara för att måla en liten grej.
För det är ju så jobbigt att göra rent penseln efteråt.
Men här har jag en elegant lösning på problemet.
Man tar en lagom grov pinne, lindar på en remsa av bomullstyg,
så att ca.10mm går utanför pinnen. Vipps, där har du din nya
engångspensel. Bra va!
You do not want to "dirty" down a brush,
Just to paint a small detail.
Because it's such a hassle to clean the brush afterwards.
But here I have an elegant solution to the problem.
One takes a suitably coarse stick, winds onto a strip of cotton fabric,
so that ca.10mm goes outside the peg. Hey presto, there you have your new disposable brush.. course it good!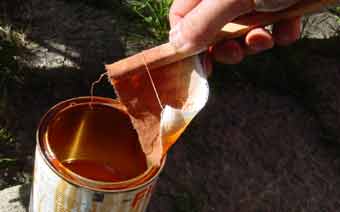 Linda på wrap on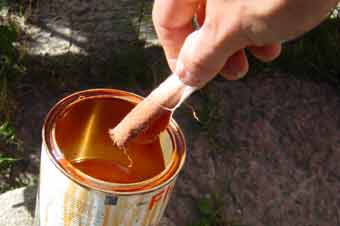 Doppa i färgen Dip in paint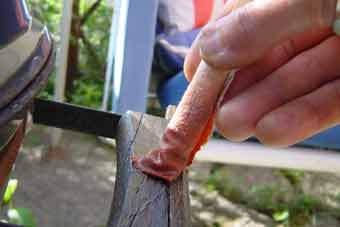 Måla Paint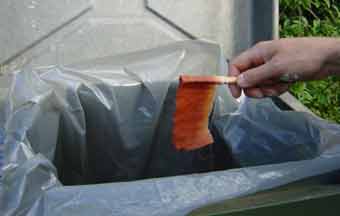 Kasta Throw it away.
Hur bra som helst As good as it could be.