2010
2010-08-06
Märsta, spåren läggs om och nytt grus
Ett nytt sidospår läggs ut för att där kunna tömma våra kolvagnar, här klipper vi av spåret, för att lägga in en växel.
Ytterligare en ny liten medlem till UTJ 9V
Plåtning av sidorna på långrakan och Märsta. Detta för att kunna ha lösgrus på banvallen.
Märsta, the tracks being renovated and new gravel will it be. A new siding is being built in order to be able to empty our coalwagon, here we cut the track, for a new turnouts. Another new small member to the UTJ. sheet metal sides of the long straight and Märsta. This is to have loose gravel on the embankment.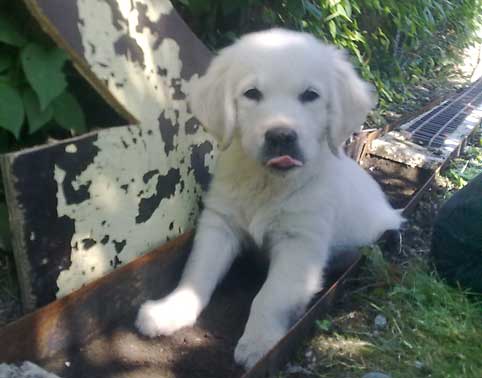 Sigge river upp banvallen för att förbereda ett stickspår till lossningsramp för kol
Sigge ( our new four legged member ) remove the embankment to prepare a side track to the unloading ramp for coal
2010-08-06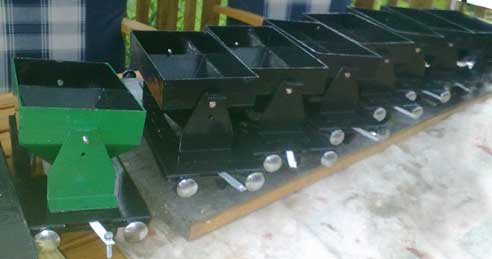 Åtta nya kolvagnar nu klara, Den UTJ-gröna vagnen är en experimentvagn för bottentömning
Eight new coalwagons , the UTJ-green coalwagons is an experiment to empty from the bottom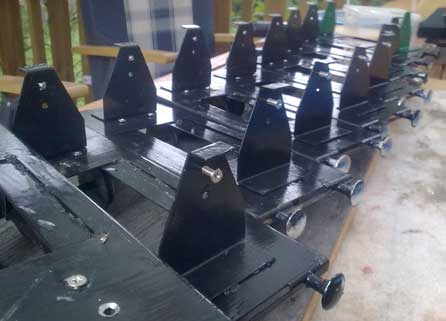 Hållarna fastskruvade, buffert på lödda samt målade
The holders fixed,, the buffer soldered on and painted
2010-08-03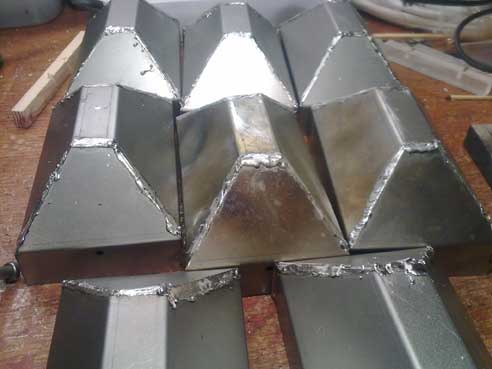 Ett gäng nya kolvagnar har kommit från plåtverkstaden här är det ihoplödda,
kvar slipning och lite målarfärg, vagnunderede är också på gång .
manufacture of a bunch of new coalwagons
2010 08 01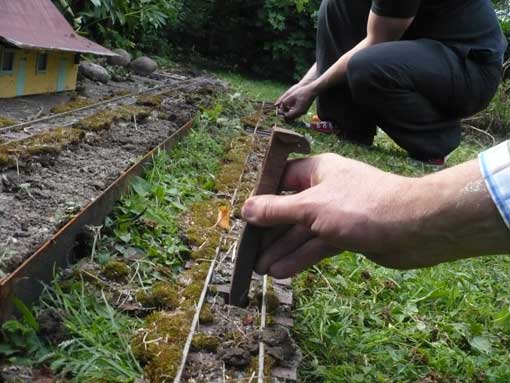 Här knackar vi bort det som är kvar av cementbanvallen
Here, we remove what is left of the concrete embankment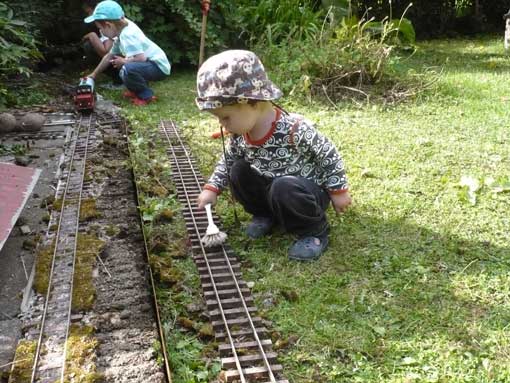 Killarna kör tågen medan Smilla fortsätter med rengöringen av Märsta spåren
The guys running the trains while Smilla continues with cleaning of Märsta tracks
2010 07 28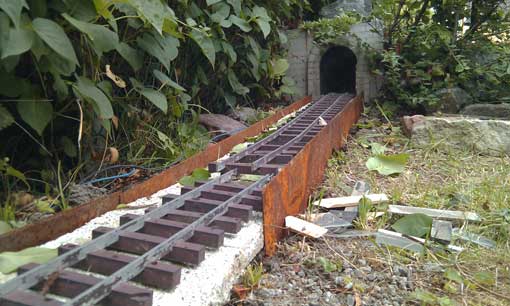 vi skall fyll banvallen med grus. därför har vi satt stålplåt på sidorna.
dashing embankment. Therefore, we have put steel plates on the sides.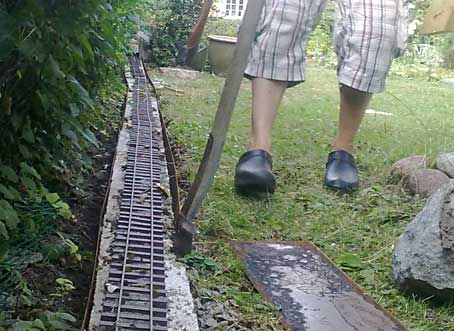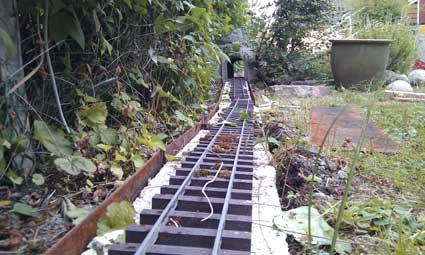 2010 05 15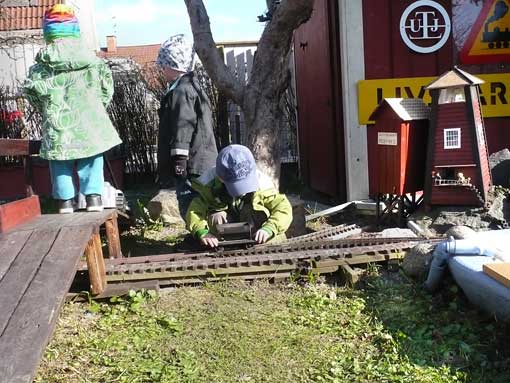 Så där, alla knattarna samlade för att få banan i körbart tillstånd, efter en kall och snö rik vinter.
At last, all the little fellas gathered, To get the track in running condition after a cold and snowy winter
2010 05 10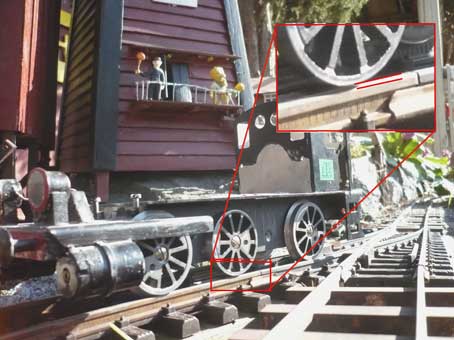 Har svarvat ner mitthjulparet för bättre gång på ojämna spår
Now I have peeled down the center wheels for better performance on
uneven railroad tracks, I hope.
2010 03 20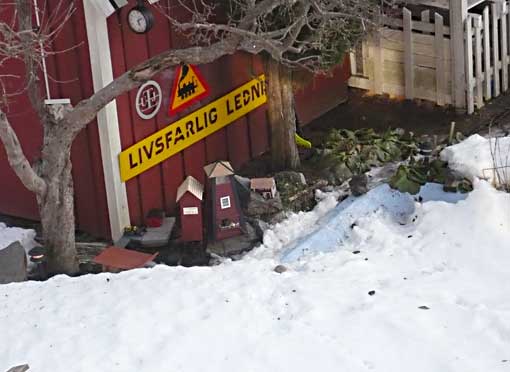 Äntligen lite varmare. så att snön smälter ner
Finally a bit warmer. so that the snow melts down
10-02-24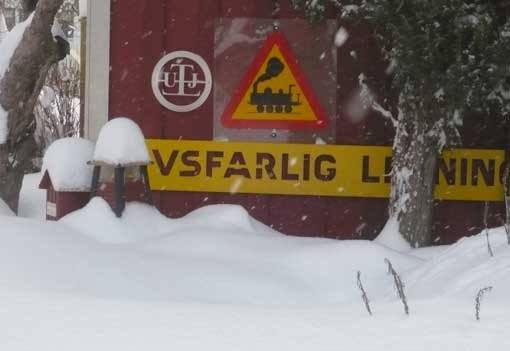 Slutet av Februari kallt och bara mer, mer av snö ca 40 cm
End of February, cold and just more, and more of snow. About 16 inch