Personvagn Det 3D printade passenger carriages.
13 12 22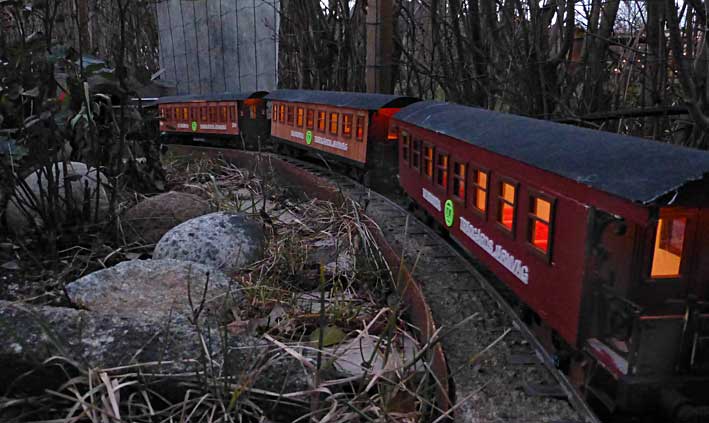 3 passenger carriages on the track and no mishaps, it feels great
13 12 01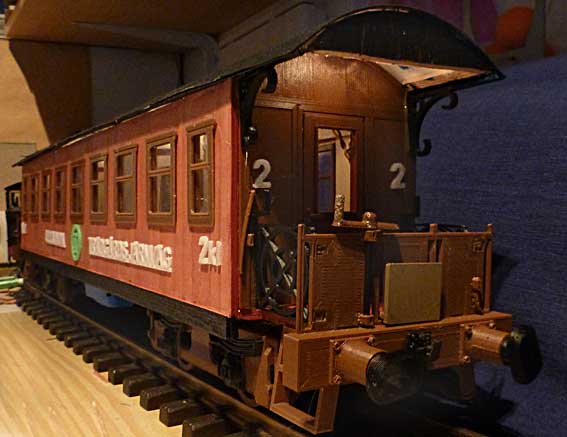 Alla plastdetaljer har jag satt fast med smältlim
All plastic parts, I glued with a glue gun

Montera inredning och mellanväggar
Seats in place and two partitions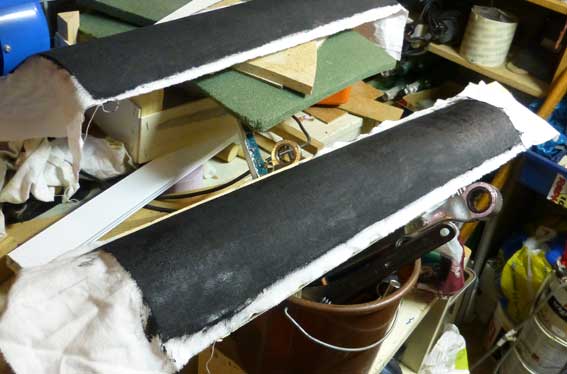 När det torkat får man ett tak som ser ut som tjärpappstak.
Once the paint has dried, you get a roof that looks like tar paper roof.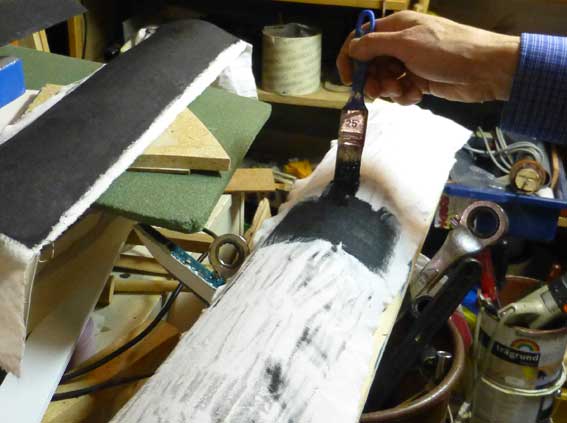 tryck på tyget i den våta färgen, måla på med ny färg.
Squeeze the fabric in the wet paint, apply more paint.

Innan färgen torkar lägg på ett tunt tyg, som ett kasserat lakan
Before the paint dries apply a thin fabric, like a discarded bed sheets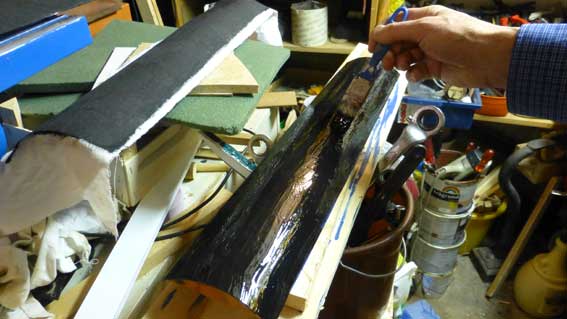 Måla med svart färg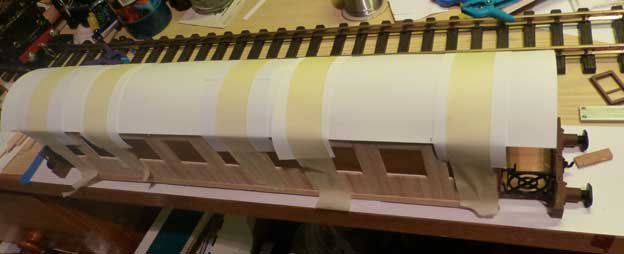 Sätt papptaket över det limmade takstolarna spänn med tejp enligt bilden.
När limmet torkat ta av taket
Place
the paper
over
the glued
roof trusses
, squeeze
with tape
as shown.
When
the glue is dry
take off
the roof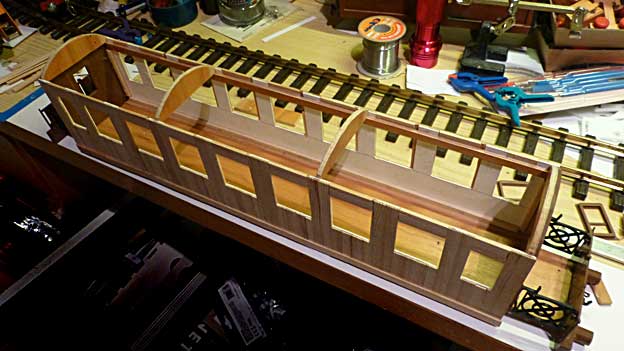 Sätt fast takstolarna utan att limma fast dem, stryk lim på ovansidan av takstolarna.
Fasten the roof trusses without glue them, put glue on the top of roof trusses.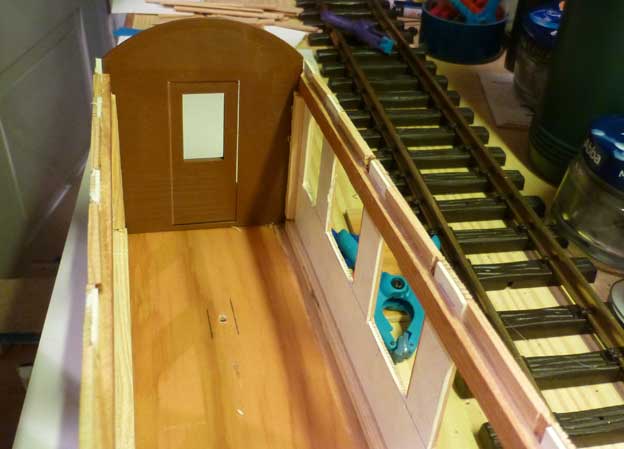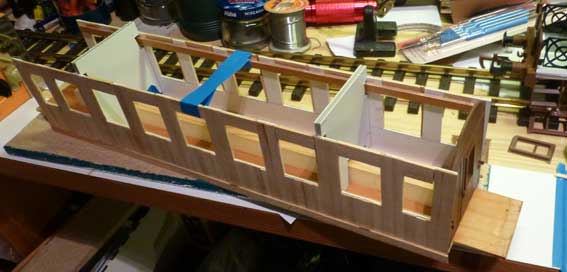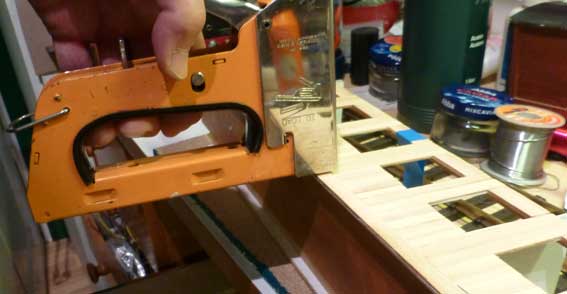 För att hålla fast väggen när limmet torkar sätter jag fast den med några häftklammer somjag tar bort när det har torkat.
To secured the wall while the glue dries, I attach it with some staples that I remove after drying.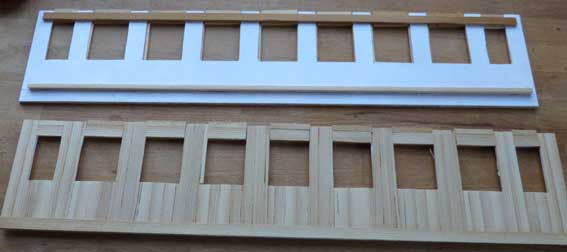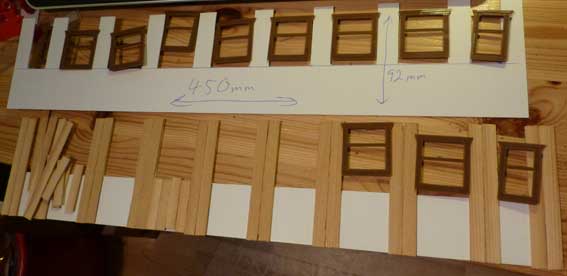 Limma på träribbor Dessa har jag sågat upp från gamla hyllplan. Tjocklek ca 1,5mm
Glue on wooden slats These I have sawn up from old shelves. Thickness about 1.5 mm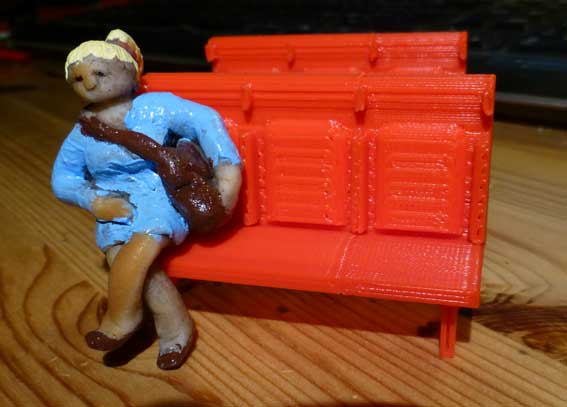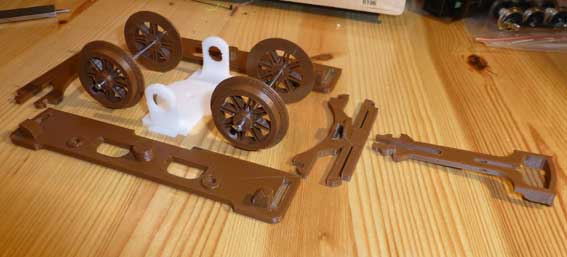 131103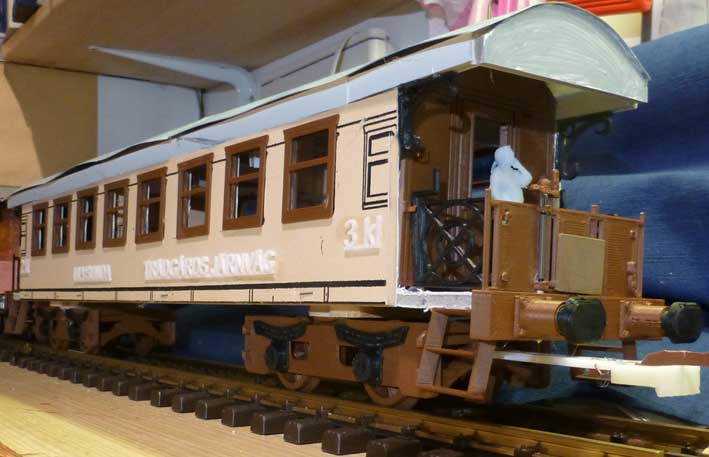 131006
131002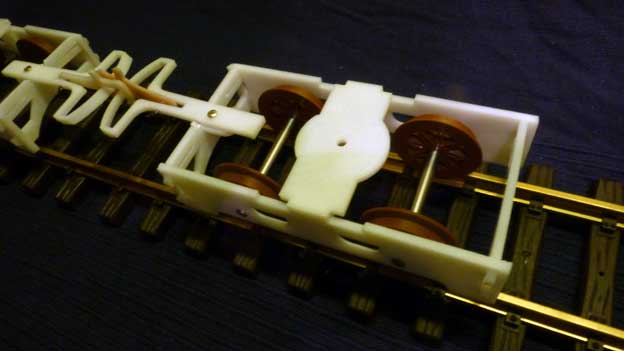 Delarna Monterade
The parts mounted to a complete pair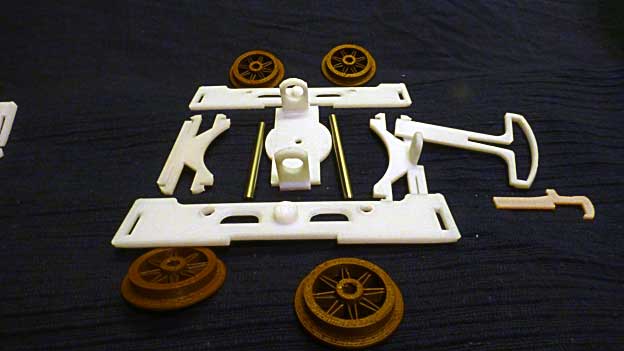 Nu när sommaren tagit slut. så kan man med gott samvete sitta inne och snickra ihop vagnar till nästa säsong. jag har ritat upp detaljer till en boogie för personvagnar, och printat ut på vår 3D skrivare. Vi får se om det fungera praktiskt.
Now that summer ended. you can sit inside and build wagons for next season. I've drawn up details of a boogie for coaches and then printed out on our 3D printers. We will see if it work in practice.
data files look at Thingivers
http://www.thingiverse.com/thing:160987