This is how we make our rolling stock
Godsvagnsunderreden gör vi såhär

the chassi

Tankvagnar gör vi på detta sätt Klicka här rail tankers
Personvagnar snickrar vi till på detta sett passenger coaches
Godsvagnar kommer till på detta sätt Freight

wagons

Kolvagnar coal wagon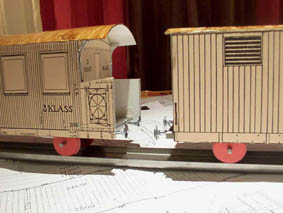 Testvagnar i papp från 2001. så att vi fick en ungefärlig
upp fattning om storleken på denna skala som vi hade bestämt oss för.
Testing the coaches of cardboard from 2001. so we got a approximate
grip on the size of this scale.,
.

Detta är underredet skuret i 1,5mm stålplåt det
kommer att se ut så här och i princip vara lika för
alla typer av vagnar.
This is the chassis cut in 1.5 mm sheet steel, it
will look like this and basically be the same for
all types of carriages.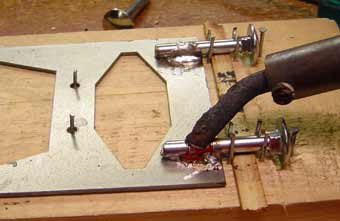 På schassit löder vi på 6mm vagnsbult kapade till ca 40mm.
Där efter målar vi alltihop med svart färg.
On the schassi we solder a 6mm carriage bolt, cut to about 40mm.
There after we paint everything in black.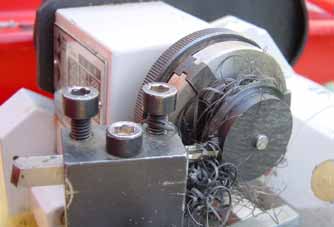 .
Vi kapar 6mm skivor från en rundstav av PVC plast 35mm i diameter
We cut 6mm slices from a round bar of PVC plastic 35mm in diameter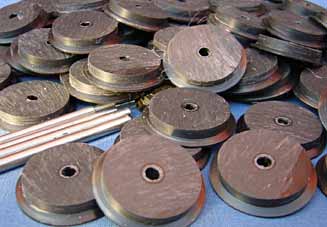 Vagnshjul tillverkas i en större mängd i vår lilla svarv
Wagon wheels are produced in a greater amount in our small turning machine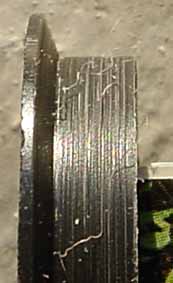 Hjulprofil flänsen höjd ca 2,5mm, godstjocklek 6mm.
Wheel profile flange height of about 2.5 mm, thickness 6mm.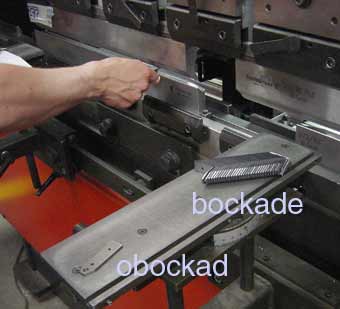 Bockning av Hjulaxelhållare sker hos Daniel
Bending the Axle Holder is made of Daniel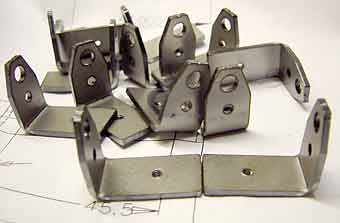 Hjulhållare gängade men ej målade.
Wheel holder threaded but not painted.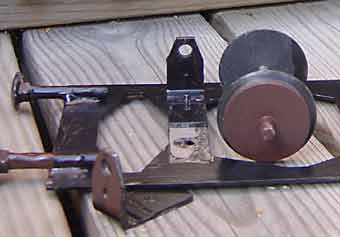 Målade vinklar klara för att skruva på underredet.
Painted wheel holders ready to screw on the chassis.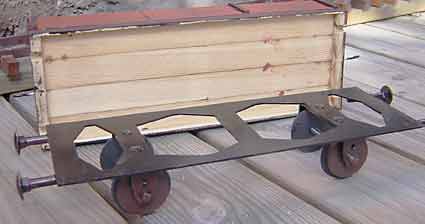 Vagnsunderredet klart. Dags att sätta på vagnskorgen.
Wagon undercarriage is ready. Time to put on the car body.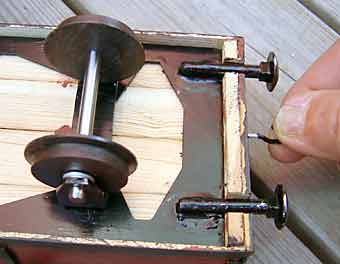 Den låser vi fast med dragkrokens ingående gänga.
We locking the schassi, when we screw in the hook.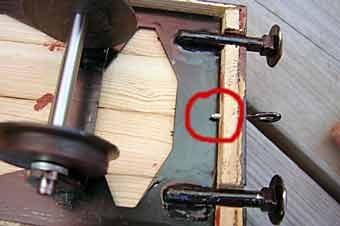 Så här, en på var sida, det räcker. Here, one on each side, is sufficient.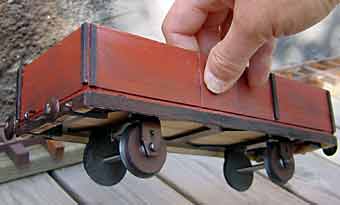 Mest för att underredet skall följa med korgen när man flyttar
vagnen manuellt. Detta system gör att man kan ha samma underrede
till olika typer av vagnkorg.
The chassis must be fixed to the car body when lifting carriage manually.
This system allows one to have the same base to different types of car body.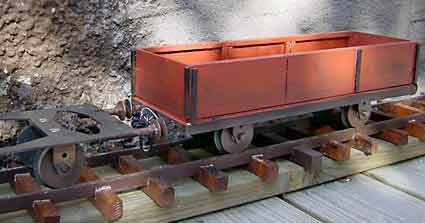 En vagn till klar. One more wagon finished.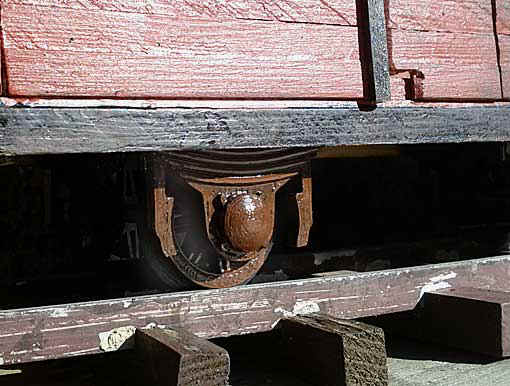 Sedan 2012 skriver vi ut 3D detaljer till våra modeller på vår 3D skrivare, här är fjäderpaket, lagerbox, bromsklossar.
Since 2012 we print 3D parts for our models in our 3D printers, this is spring package, axle box, brake pads.